CABINET
Baker College's Student Run Government
James Warner
President
jaw8@rice.edu
+1 (678) 749-8307
James Alex Warner is the President of Baker College. As President, James oversees Baker Cabinet and represents the college's interests in regular meetings with the Student Association, Rice Administration and other Presidents. He is here to keep Bakerites informed on resources and initiatives around campus. At Rice, he studies Statistics with a focus on Data Science. James loves singing in the shower, dancing at campus showcases and verbally sparring with dissidents in Baker Commons.
Varsha Varghese
Chief Justice
vv14@rice.edu
‭+1(832) 618-2701
Varsha Varghese is the Baker CJ. She's also a Social Policy major from Houston! In her free time, she loves to nap, Netflix, adventure, and hang with her friends. Varsha is here for you, pretty much always around, and loves to chat people up, so feel free to hit her up for anything!
Adam Cardenas
Internal Vice President
ac107@rice.edu
Adam Cardenas is a rising junior studying chemistry and planning to become a dermatologist! As IVP, Adam manages Spirit Committee Events/Merchandise, Beer Bike Committee, Room Assignment Chairs, Pods Czars, and Sports Committee! In his free time, he likes to brush his teeth, moisturize, run at the recreation center, wear his shrimp pillow, and drink fruit smoothies. He also loves new friendships! Please be his friend!
Claire Jahnke
Treasurer
cej2@rice.edu
Hey Baker! Claire Jahnke a rising Junior and is one of Baker's Co-Treasurers. She help plan the budget, keep track of our spending, and make sure we have enough funding for all that we want to do.
David Senter
Senior Rep
dws7@rice.edu
David Senter is in the class of 2020 and serves as one of Baker's Senior Reps. He is in charge of planning senior events such as Senior Toast and polling the class of 2020 on issues at Cabinet. His favorite things include white cheddar popcorn, Baker College, Lana Del Rey, peppers, and French pop music.
Freshman Rep
Hey Class of 2023 this could be you!!

Colin King and Hannah Cho
BGHS
cbk1@rice.edu and hec2@rice.edu
Colin and Hannah are two freshman who are looking to revitalize Baker's culture with both old traditions and new events. They hope to bring joy to all Bakerites via avacados, kombucha, and new restaurants. But especially the avacados.
Lucy Revercomb
Social
lmr10@rice.edu
Lucy is one of your Baker Socials and a member of the class of 2022! She is in charge of all the party planning fun and helps make Baker Christmas reign superior as a public. She also plans Pub Nights and College Nights to promote the spirit of Baker!
Rapha Onyeka
Honor Council Rep
rco3@rice.edu
Hey Guys!! I'm serving as your Baker Honor Council Rep this year! I'm a Kinesiology major and a sport enthusiast. Please approach me with any questions you might have about the Honor Council or anything in general!
David patterson
Food Service Rep
gdp2@rice.edu
David Patterson is the food rep of Baker College. His job is to care for the dietary needs of all Bakerites, and maintain the efficiency and cleanliness of Baker Servery. David is a Junior majoring in Chemistry, and in his free time, he enjoys speaking different languages, dancing, and talking about middle names.
Valentina Camacho
External Vice President
vc19@rice.edu
Valentina Camacho is a CHBE rising junior and Baker's External Vice-President for 2019-20. In 2018-19 she served as one of the Spirit Committee Co-Chairs and helped plan many SUPER Spirit Fridays and Baker Week! If she were to start a cult, it would be for Baker breakfast's overnight oats.
Antonio Yotov
Treasurer
aiy1@rice.edu
Antoni is a rising sophomore and a Co-Treasurer on Baker Cabinet studying Economics, Political Science, and Business. As a treasurer, his job is to help organize the budget, manage spending, and allocate money in order to support Baker committees and help fund all of Baker's diverse ideas. Some of his favorite things include baklava, traveling, Tottenham Hotspur, Bulgaria, the beach, billiards, EDM, and musicals.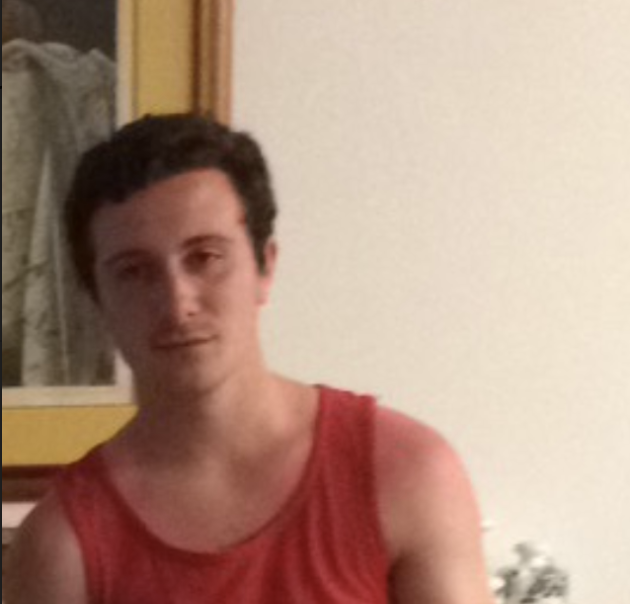 Jesse Liebman
Senior Rep
jsl9@rice.edu
Hey, I'm Jesse – I'm one of the senior reps at Baker. If you can't catch me in commons maybe I'm doing some physics… idk? My greatest accomplishment is being the bench coach for a college softball championship team; I'm good for nothing else, really – except representing the seniors.
Saniya Gayake
Junior Rep
sng2@rice.edu
Hey friends! My name is Saniya Gayake, a current junior at Baker and also the Junior Class Rep. I am originally from Plano, Texas, I am studying Anthropology and Biochemistry.
Emily Roy
Social
er19@rice.edu
Hey y'all! My name is Emily, and I'm one of your three lovely Socials Chairs. As a Socials Chair I hope to bring in my experience as Beer Bike coord to plan to make Baker Christmas more grand and magical than before. I am open to new ideas and would love to hear feedback from my fellow Bakerites. Besides my responsibilities as Socials Chair, I also enjoy eating, napping, and going off on tangents about my hometown, Memphis (#Choose901).
David Pichardo
U-Court Rep
dep2@rice.edu
Hey Baker! My name is David Pichardo and I am honored to be Baker's RPC Rep. I love attending activities on campus and am passionate about making sure that Rice students, especially freshmen, have as much information about the events and opportunities occurring around campus as possible. I'm looking forward to working with all of you and representing Baker to the best of my ability!

Bryan Najera Demoraes
Academic Vice President
ban5@rice.edu
Bryan Najera Demoraes is a rising junior studying Political Science and Latin American Studies from the Houston area. As Academic Vice President, he oversees the Associates Committee, Diversity Committee, Academic Mentors and Fellows, Peer Academic Advisors, Orientation Week Coordinators, and Baker Shakespeare. He has served the College as Co-Producer of BakerShake, Parliamentarian, O-Week Advisor, and member of the Resident Associate Search Committee. Highlights of his Rice experience include studying abroad in Spain, connecting with the Hispanic/Latinx student association (HACER), and performing in a musical by the Rice Theatre Department.
Christine Sharkey
Secretary
mcs15@rice.edu
Christine is the Baker College Secretary. She is in charge of Pre-Cab and Cabinet minutes, Beyond Baker newsletters, the Baker Website, and getting information out to the college. She is majoring in History and Managerial Studies. In her free time, Christine likes to do yoga, drink chai tea lattes, complain about boys, color code, and online shop.
Grace Chialiva
Sophomore Rep
gvc2@rice.edu
Grace Chialiva is a member of the Class of 2022 and is Baker's Sophomore Representative. Grace represents the Sophomore class and plans events throughout the year. Grace loves spending time with friends, her horse Gino, and rock climbing. Contact her if you have any questions or want to say hi
Indya Porter
Student association (SA) Senator
ip14@rice.edu
Indya is the SA Senator and relays information from Senate to Bakerites. In Senate, Indya represents Baker's opinions and votes on campus-wide issues. At Rice, she is majoring in Political Science & Psychology, and minoring in Politics, Law, and Social Thought and Sociology. Indya loves drinking unhealthy amounts of coffee and her favorite day of the week is Taco Thursday when she makes nachos. In her free time, she loves listening to music, reading, and sleeping through class.
Bernie Castro Chalate
Social
bc25@rice.edu
My name is Bernardo "Bernie" Castro Chalate. I am Mexican by birth, and Mechanical Engineer by major. I have been an O-Week Advisor, Diversity Facilitator, Associates Committee Chair, and am planning on teaching a COLL class in the spring around drag! I live to love and love to live with a wide-range of interests ranging from STEM to the humanities and I have a big heart!
Justin Coleman
Rice Program Council (RPC) Rep
jfc9@rice.edu
Hey! I'm Justin Coleman and Baker's Univeristy Court Representative this year! I'm an electrical engineering major and love to study(haha), eat good food, watch Netflix, hang out and a million other things. I also serve as a Rice Health Advisor and a Peer Academic Advisor so feel free to reach out to me for any of your needs!